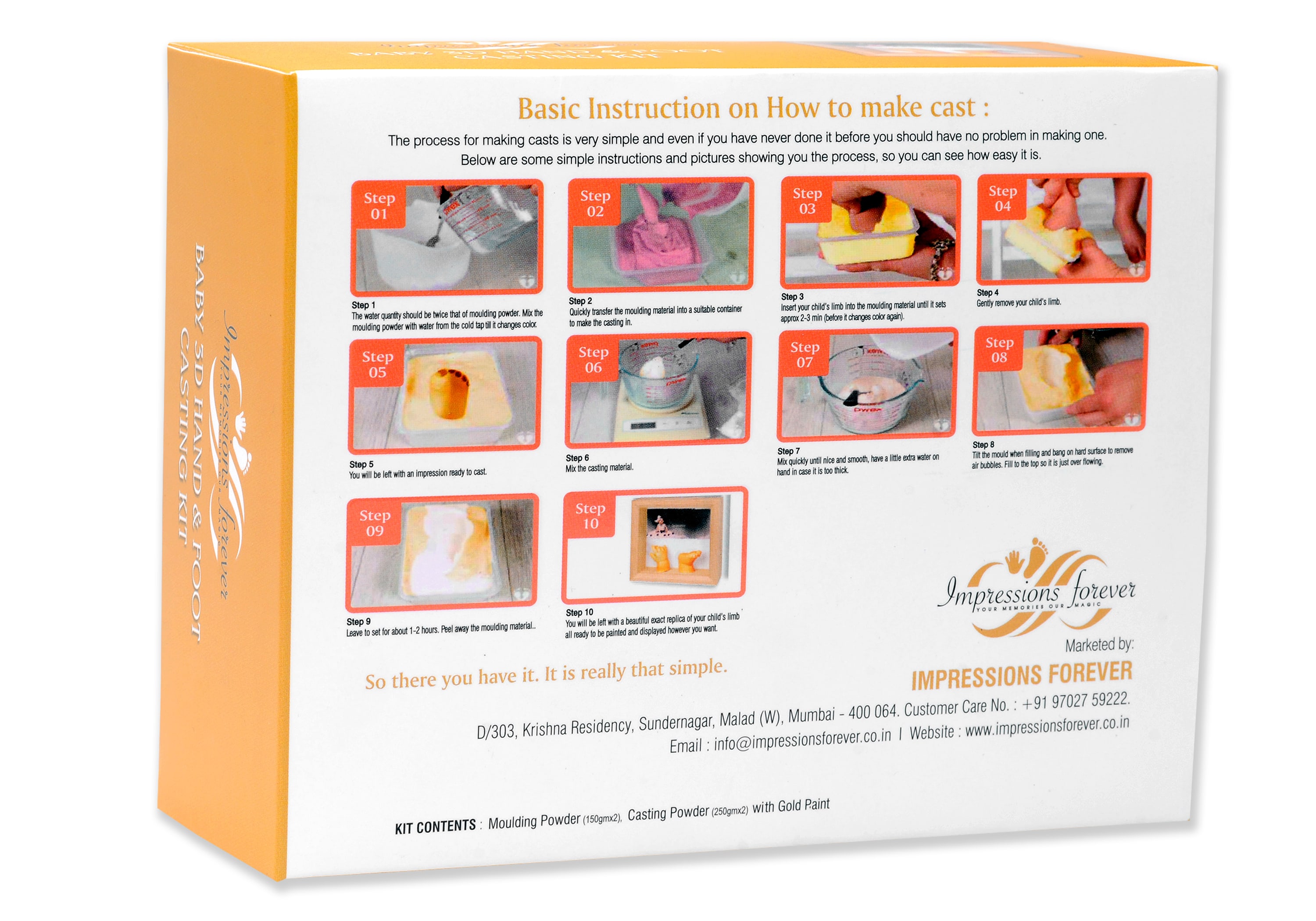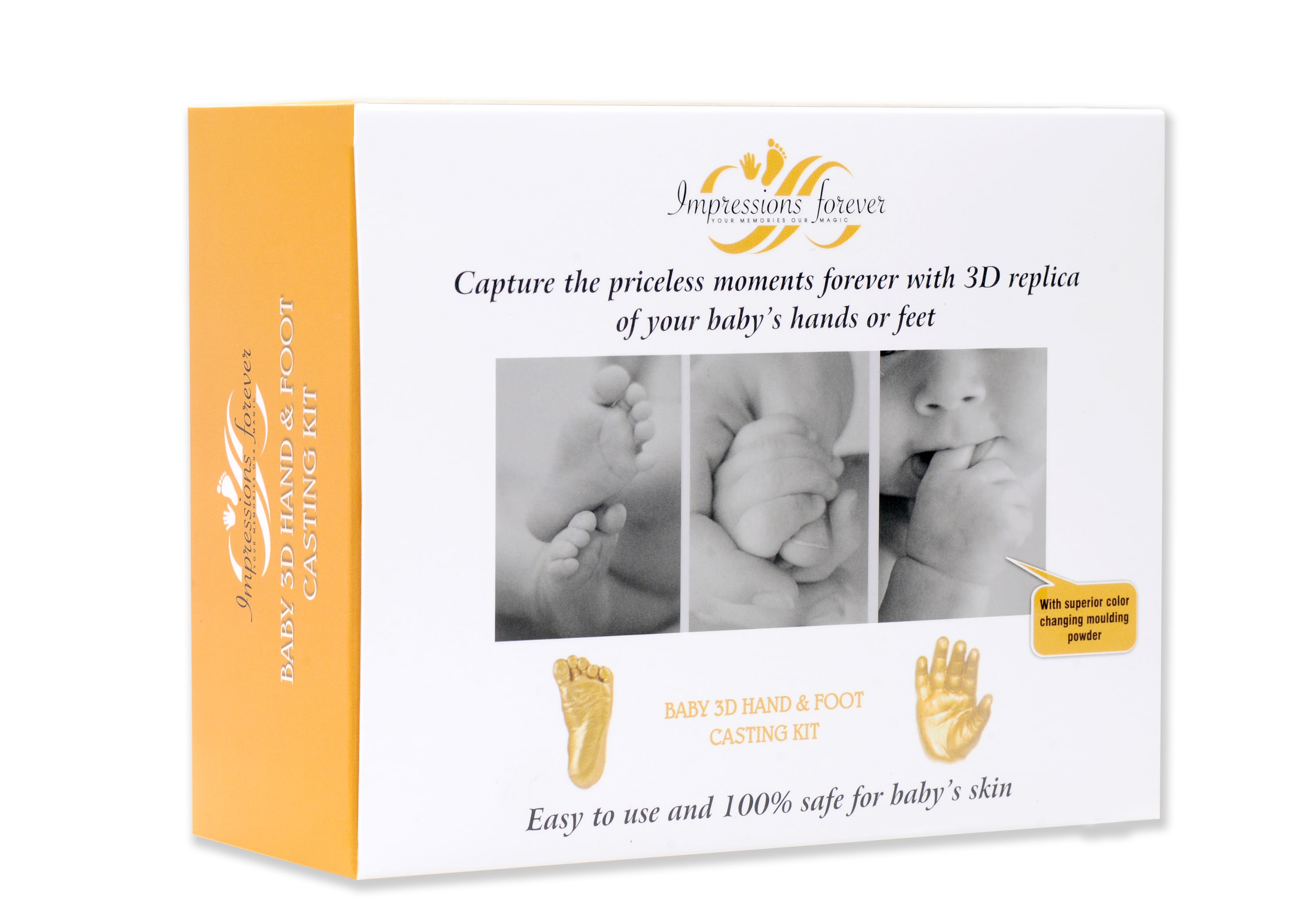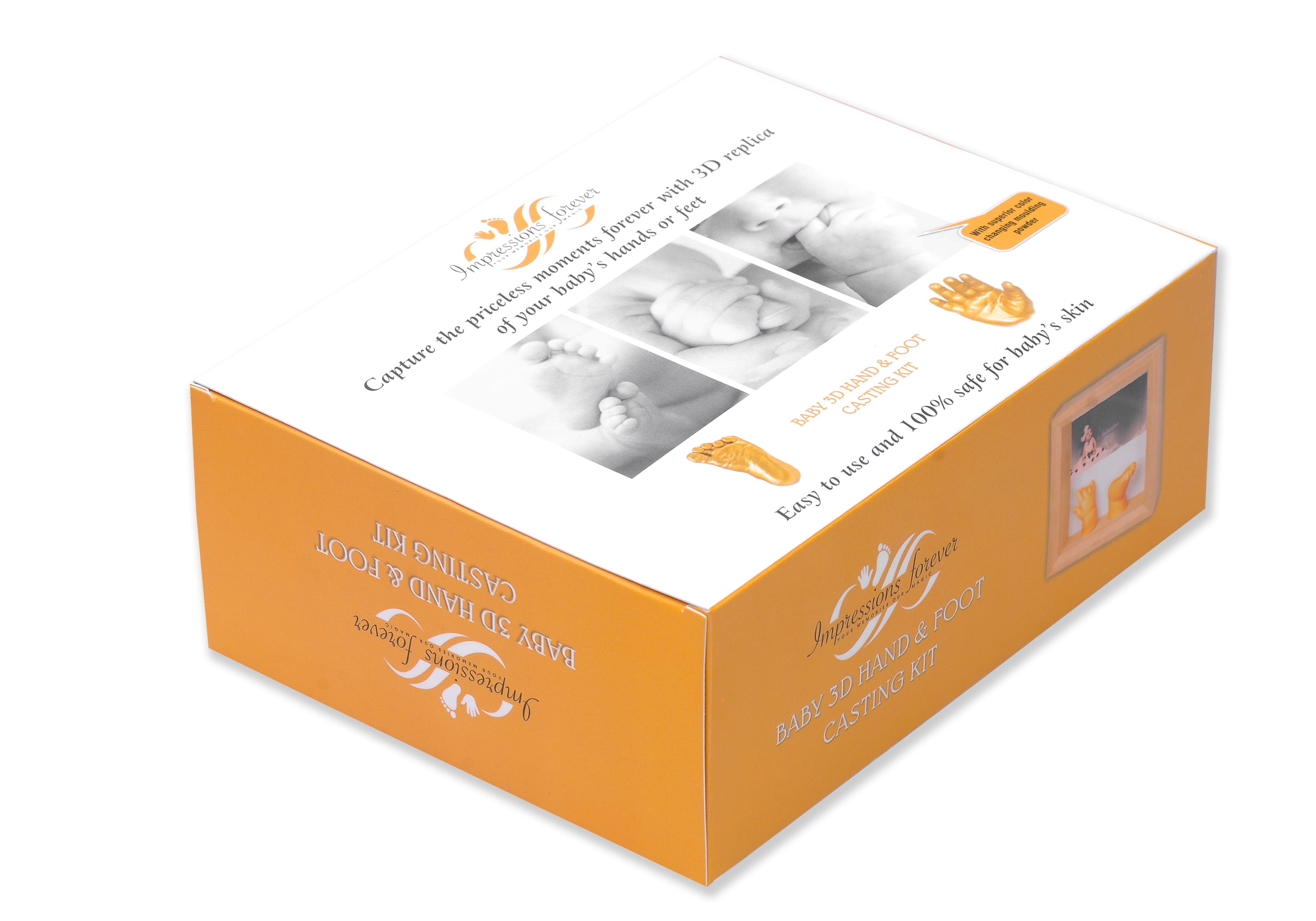 Becoming a parent is the most amazing moment in one's life . As you hold your precious little one for the first time, you wish you could freeze time and be in that moment forever. Impressions Forevers 'DIY Baby Casting Kit helps you capture these priceless fleeting moments in mesmerizing 3D impressions.

The DIY Baby Casting Kit is a great and easy way to add a little bit more emotions and memories to your life. These kits are designed so that when purchased, you can create your own little ones hands and feet castings; thereby creating a lifetime memory forever. These kits also make great gifts for any occasion. With our skin friendly materials and each set hand packed by Impressions Forever, they not only provide a fun and creative new method but also empower each and every parent with low income to create a memory of their own.
Steps:
1) Mix the Moulding Powder in 1:1 ratio with water & insert the babies/child's Hand or feet.
2) Once the Mould Sets pour make a mixture of the Casting powder and pour in the mould
3) Leave the mould to dry for 1 – 2 hrs and take out the impression
4) Finish it with Polishing paper and paint
Mansi & Vatsal Patel

Awesome, lovely, most memorable and thoughtful gift for a lifetime. really loved the idea and the frame . Impressions of hands and feet are soo lifelike, it feels as if they are trying to communicate their emotions and feelings....... The bestest memory of my 17 day old baby MYRA. Big thank you to Mansi ..truly loved the work !!!!!!!!!!!!!!!!!

Nidhi & Ankush Jain

When I first saw the photo frame of my baby with his gold -embossed hand impression, I was incredibly ecstatic. Although, memories always stay in our mind and I would carry images of my baby ever since he was born,This is one piece of work that gives me endless delight. Had, it not been for the gifted team of Impressions forever, particularly Mansi and Hardik Jhaveri, this joy would have eluded me. A very big thank you to "Impressions forever".

Ms. Pratima

A Confident, independent entrepreneur with ability to work at my own time is what I feel as a franchise of Impressions Forever. I am grateful to Impressions Forever team for the training and the continued support.

Ms. Nikita

Mother Back at work!! Impressions Forever has helped me to make a comeback. I feel empowered as I am able to create unique 3D impressions which are cherished by parents. It is a fulfilling experience both financially & emotionally

Ms. Niharika

I always wanted to start a creative venture. Impressions Forever gave me that opportunity through their franchise model. I feel satisfied and cherish every unique impression that I create.
-->