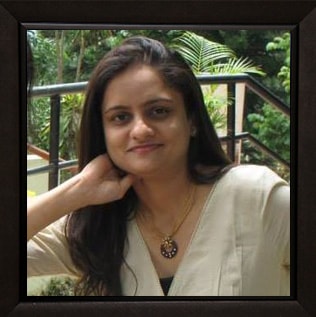 Mansi Jhaveri
In March 2009, Hardik and I welcomed a beautiful baby boy; Devansh. Being creative already as a Jewellery Designer, I aimed to preserve every memory of my baby boy. In that journey I explored the idea of 3D casting. As very passionate person with a keen eye for detail, I decided to launch Impressions Forever with a devotion to bring it to every family that can enjoy my happiness as well.

My commitment to each and every frame shines through the fact that I personally design each product in a bespoke manner. Each family is different and they have a unique vision for their kid. I try to emphasise that in my work. My little beautiful baby girl , Nishra completed my family in 2013 and she inspires me to be better than the best.


As the product became sought after, Hardik brought in his business acumen to devise a franchisee model so that Impression Forever was not bound to any specific region. This means Impression Forever now went national. It spread it wings from Jaipur to Pune and Chennai to Bangalore. As a team, we travelled to train and mentor our franchisee to produce unique products that have high quality of detail and bring a smile to the family.

For Hardik and me, Impressions Forever is a passion and a vehicle to spread joy to the community.
IMPRESSIONS FOREVER
D 303, Krishna Residency,Sunder Nagar,Malad (West)
Mumbai
400064
+91 9702759222
This hCard created with the hCard creator.