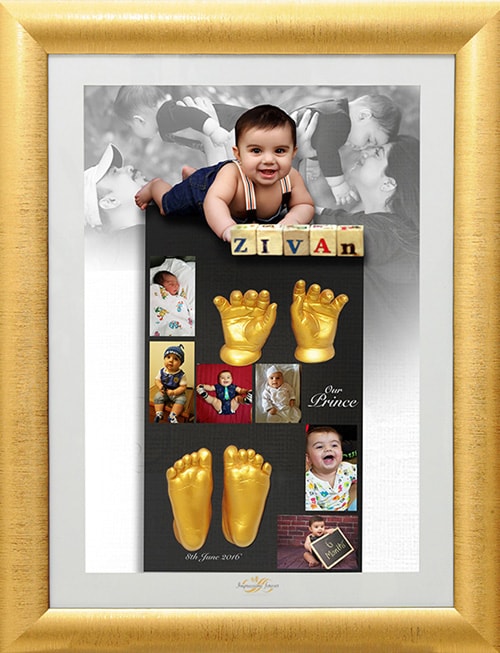 Impressions Forever
"It's not about ideas. It's about making ideas happen." — Scott Belsky
Impressions Forever aims to embalm the memories of your loving little one etched into your mind by capturing exact absolute replicas of hands and feet in 3D casting.

At Impressions Forever, we know how quickly our children grow and we recognise the fast life fades away our blissful memories of their little self. We aim to create a time capsule by designing a bespoke product with you and your baby that includes 3D impressions and photographs. The casting keepsakes are true to life and capture fond loving memories for years together

We have proudly brought treasurable smiles to more than 500 families since 2012 . The bliss of seeing so many satisfied faces has endeavoured us to aim for more happy families , more memories to craft in our unique creative fashion.

We aim to use the same technique to give you the chance to treasure the feeling of reverence of your parents, your guru and your respected family members .At Impressions Forever, we recognise the value of the hands that bless us, feet that guide us and the touch that makes us feel loved/valued. . It is our greatest pleasure to fulfil our desire to preserve the irreplaceable moments of the gracious touch of those special feet of parents, respected family members, or learned guru is .,.

"Every day that we spent not improving our products was a wasted day." — Joel Spolsky.

Mansi and Hardik Jhaveri aspire to never compete with what exists in market but simply be undeniably good in what they do.

With a promise to improvise each day , Impressions Forever products touch lives of all those who wish to enclose their priceless moments for future.
IMPRESSIONS FOREVER
D 303, Krishna Residency,Sunder Nagar,Malad (West)
Mumbai
400064
+91 9702759222
This hCard created with the hCard creator.